Solar thermal energy, has one of best growth prospects for the short term within the renewable energy sector.
GLUAL
have developed their own prototype collaborating with the most successful engineering companies in the sector. Our growing R+D+i department with its own laboratory develops and tests different solutions and prototypes for the market.
GLUAL unlike others, manufactures 100% of its hydraulic power units, hydraulic cylinders and control panels achieving optimum levels of quality, reliability and price.
The huge capacity to manufacture large series couples with industrial experience in the sector and an international presence make GLUAL a leading partner to tackle the challenges ahead.
High concentration photovoltaics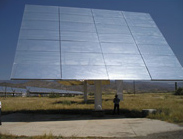 Central tower molten alt storage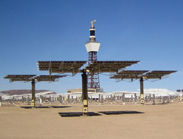 Heliostats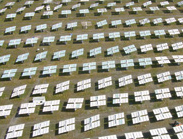 Parabolic-cylindrical troughs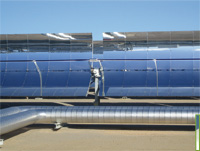 Oscillating-rotary  hydraulic actuators